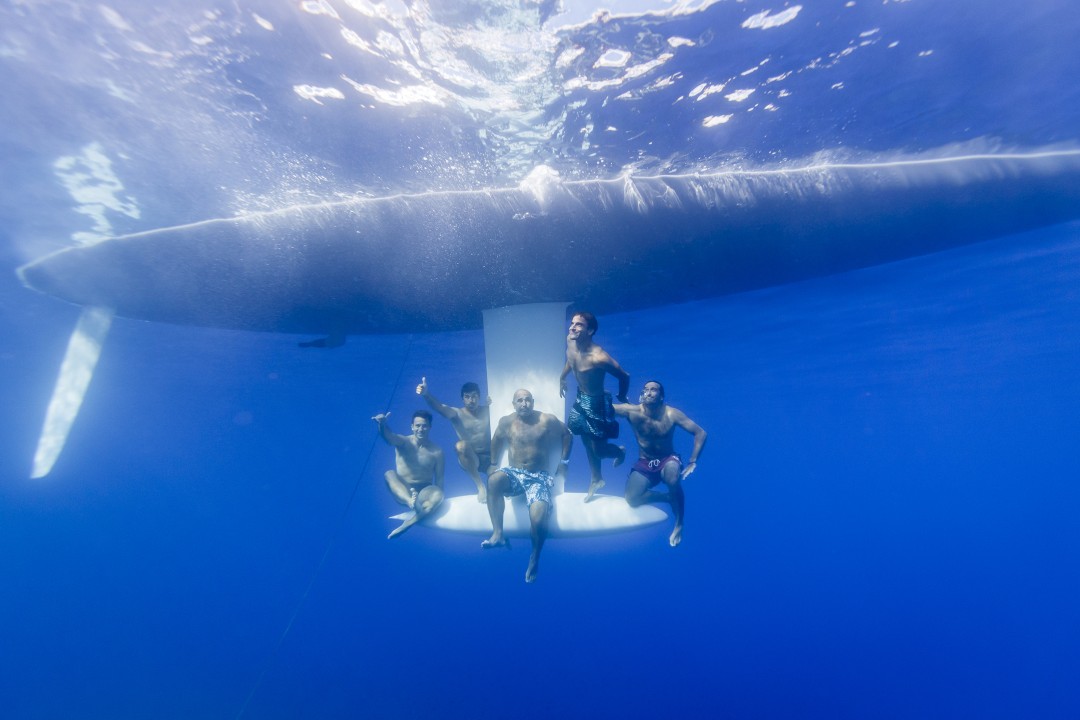 Athlete / Boat :
NADIR crew and friends.
Event :
Rolex Swan Cup 2018.
Location :
Porto Cervo coast.
About the shot :
This picture was taken during the lay day of the Rolex Swan Cup 2018, in Porto Cervo. Some crew members and the owner's family went out to enjoy the coast of Porto Cervo. I went up with them on board and took the camera to take advantage of the last rays of light and play a little with them making some fun photos. The most curious thing was that the following month was published in the Yachting World magazine.
Camera :
Canon 7D2, 10-22mm, 500, f4.5 , 1/250