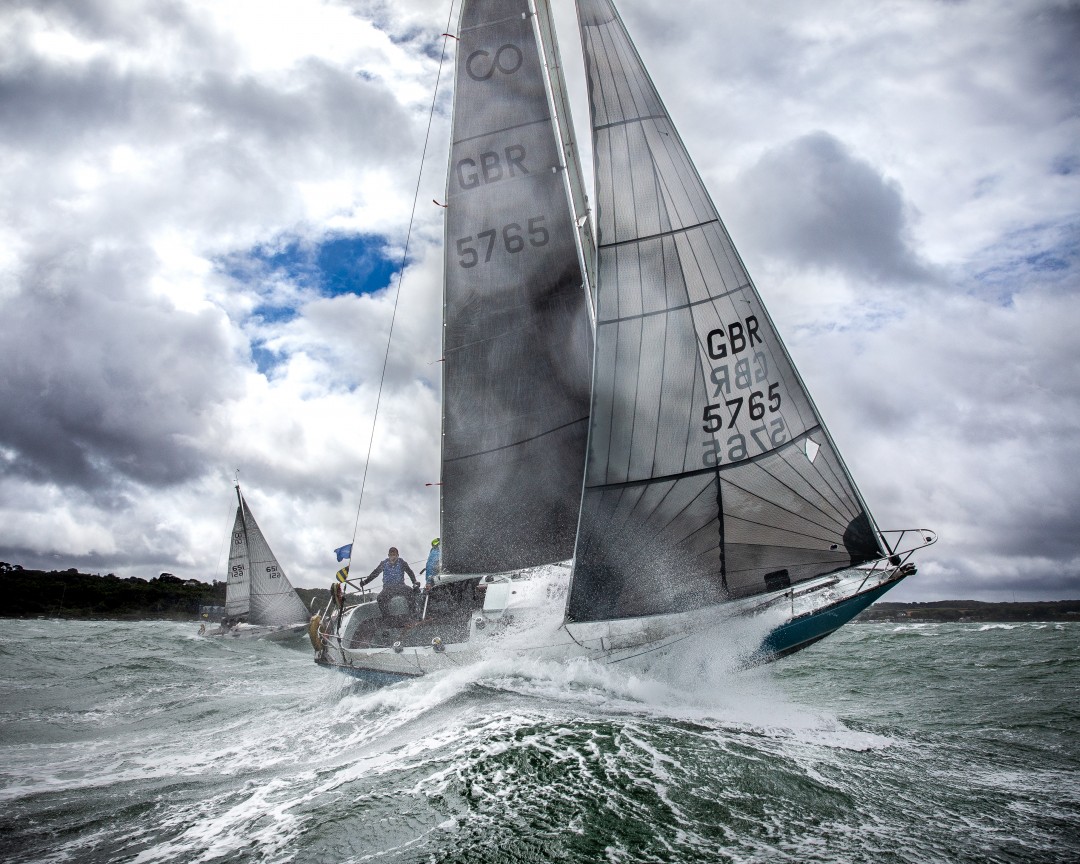 To be able to vote, you must be logged into your Facebook account with Chrome, Edge, Opera or Firefox and have provided your consent to the "App and Website Cookies" control.
Athlete / Boat :
Contessa 32
Event :
Lendy Cowes Week 2018
Location :
Cowes - Solent
About the shot :
Contessa 32 A Contessa 32 sails on a very wind day on the Friday of lendy Cowes Week with winds exceeding 40 knots, the boat was sailed by one of the Rogers famiy members. The story of ASSENT: Built by Jeremy Rogers in 1972 she was raced successfully in the Solent and also competed in a Round Britain, a trans Atlantic race and two Fastnet races, including the infamous 1979 race in which she was the only boat in class 5 to finish. She was owned by father and son Willy and Alan Ker and it was Willy who took her on adventures to the far ends of the Earth over a 30 year period. Willy wrote the cruising guide to Greenland, Iceland and the Faroe islands from ASSENT and then he turned his sights South and spent a couple of seasons exploring the Antarctic peninsula before heading up through the Pacific to the Aleutian islands, much of this was sailed single handed. The boat has sailed further North than almost any other sailing vessel and Willy's last solo trip was in 2009 when at the age of 85 he sailed to Greenland. Willy and Alan sold ASSENT to Kit (son of the original builder Jeremy)and Jessie Rogers who are now cruising and racing her with their family and have plans to do some more adventures She was scrutinised by the inquiry set up after the Fastnet disaster to try to understand why she faired so well despite her small size and relatively inexperienced crew (the skipper Alan Ker was just 23) and features in the classic 'Heavy Weather Sailing' by Adlard Coles.
Camera :
Canon 1DX, 24-70, 400, 5.6 , 1/4000